News
Brazilian Iveco Tector received high roof, new interior and new engines
The Iveco Brazil will presents the updated Tector model at the Fenatran 2011. Features of the new trucks are high roof, new interior and more powerful engines of ECOLINE range.
High roof increases the internal height, providing greater comfort for the driver and passenger. A completely new instrument panel includes analog speedometer and tachometer, as well as on-board computer's screen. Electric rear view mirrors and new cab's suspension further enhance comfort. Aluminum fuel tank is now standard equipment for all models.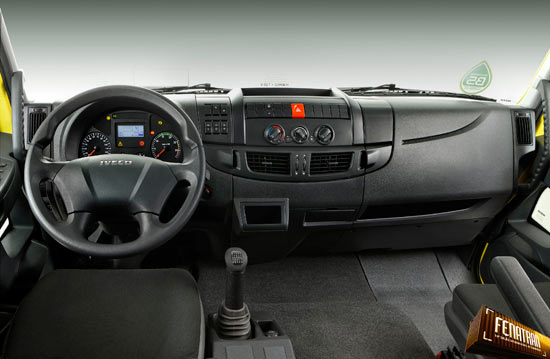 New engines Iveco-FPT NEF have a working volume of 6 liters, common rail system and meet Proconve P7 (analog Euro 5) enviromental standards. Now, they reach 220 and 280 hp. Despite the increased power, fuel consumption was reduced by 4% compared with the previous model.