News
Oshkosh S-Series Concrete Mixer Gets A Number Of Updates
McNeilus Truck and Manufacturing, Inc. took the Oshkosh S-Series front-discharging concrete mixer as a basis and improved it with a number of new features and technologies. According to the company, this allowed getting better visibility, increased payload and a smaller turning radius.
The updated Oshkosh S-series was presented at the company's Innovation Day.
"Our S-Series has always been known for strength, stability and reliability;" said Christopher Yakes, vice president of Corporate Engineering and General Manager, S-Series Business. "We're excited to continue to enhance the total cost of ownership for our customers with this latest introduction."
The new S-Series features improved visibility and cab access. Several studies have been carried out by Oshkosh engineering teams resulting in a new cab design that provides maximum visibility for the driver. The larger cab makes it easy to get in and out. In addition, the ergonomics of the workplace has been improved.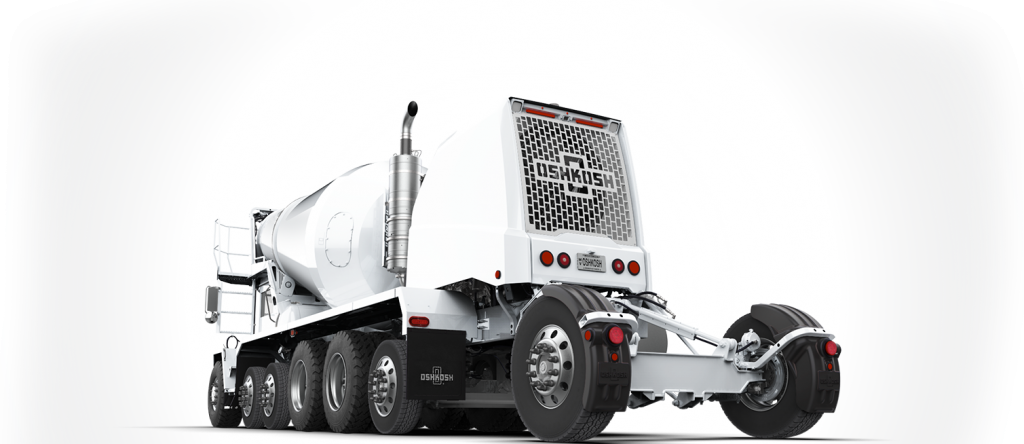 Proprietary FLEX Controls work to increase the life of the concrete mixer. The controls help improve concrete mix and efficiency with consistent loading, mixing, and pouring. Additionally, programmable settings help reduce operating inconsistencies.
More efficient power steering helps drivers reduce fatigue and improve comfort, while the front axle is equipped with field-proven Oshkosh Defense military components for maximum reliability. The lighter truck also provides more payload, which allows more concrete to be loaded and ultimately reduced travel.