News
Ural presented several new vehicles in Nizhniy Tagil
At the Ninth International Exhibition of Arms, military equipment and ammunition "Russia Arms EXPO 2013" automobile company "Ural" presents several new products for the security agencies, created in a modular family of multifunctional vehicles "Typhoon -U", MRAP vehicles "Ural-53099" and "Ural-BB".
For the first time the company presents "Ural-53099" 4×4, with the armored body which could carry up to 10 people, fully unified with 6×6 vehicles. Agile car with an engine capacity of 350 hp will be used for acquisition of command and control centers and placement of various weapons. Over 20 leading companies in the Russian defense complex was attended to development process.
Another brand new car for a secure power structures is "Ural-BB". The vehicle is based on the terms of reference of the main command of the Interior Ministry of Russia. 6×6 armored vehicle can accommodate up to 17 fully armed soldiers and has powerful anti-mine protection. The vehicle has a multifunctional layout, which allows to mount a variety of equipment and weapon stations, depending on the operational mission. A proven "Ural-4320" chassis has a powerful engine JAMZ Euro-4 provide state of the art and high reliability.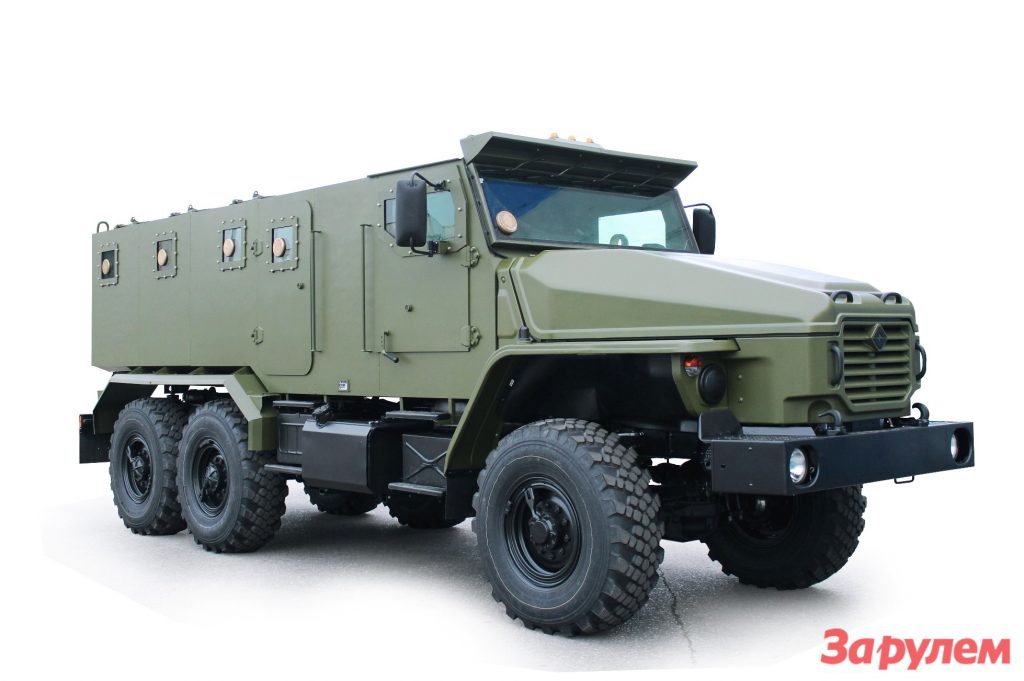 Another army vehicles is a heavy tractor "Ural-63704", intended for towing and transport of special trailers on paved and dirt roads. Tractor has no domestic counterparts, and equipped with module is equipped with the additional cabin for the crew of armored vehicles, 20 tonnes winch, and the system of regulation of air pressure in the tires. The load on the fifth wheel is 18.4 tonnes. GCWV is up to 76 tonnes. "Ural-63704 " has JAMZ-652 Euro -4 engine.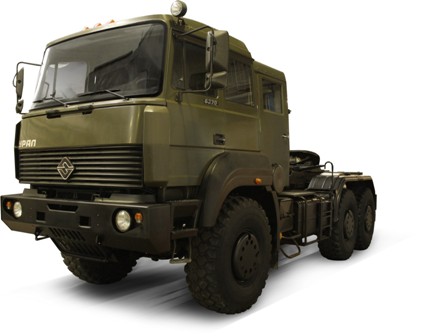 The last one interesting military vehicle  is "Ural-32552-3013-59" (4×4), designed for use on all types of roads at an ambient temperature from -45º C to +40º C. It can be used on off-road and on public roads with the best fuel efficiency in the modes of traffic flow.