News
Scania R and G series with Euro 6 engines
Scania is unveiling 440 and 480 hp 13-litre Euro 6 engines mainly intended for long-haulage, but also suitable for other types of applications.
Euro 6 emission standards will enter into force in the European Union and certain neighbouring countries on 31 December 2012 for new vehicle models and one year later for all new vehicles sold. The 440 and 480 hp engines will be available across the G- and R-series ranges for all types of applications, including ADR transport. Multi-wheelers (8×2 and 8×4) will follow during 2012.
The engines combine a host of innovative technical solutions to cut emissions radically, while the consumption of fuel is as good as Scania's Euro 5 engines. Euro 6 is a drastic downward step in emission levels compared to Euro 5. Emissions of nitrogen oxides and particulates are around one-fifth of those for Euro 5 engines.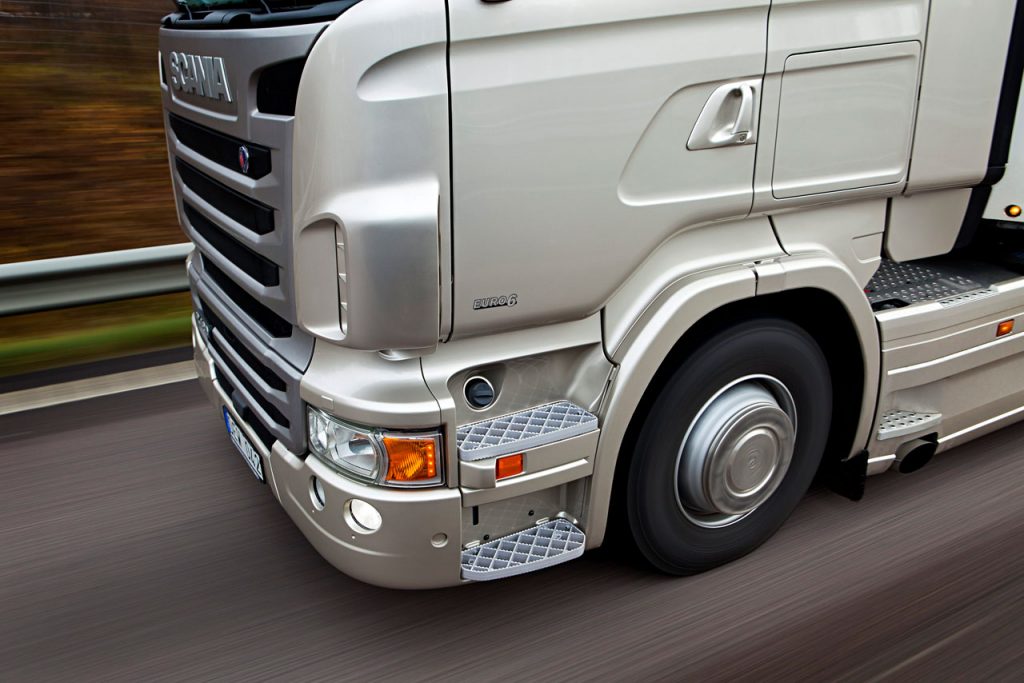 The new engines have been developed to correspond precisely to the high performance and characteristics expected by Scania customers. Performance is very similar to the Euro 5 EGR engines on which they are based, hence the torque-to-power ratio is around 5.2, which is the highest in the industry. As on Scania's other Euro 5 engines, full torque is available already from 1,000 r/min, giving excellent driveability and the ability to specify vehicles for low-rev cruising at 1,100 r/min or even lower to optimise fuel economy.
Transmissions include 12+2-speed range-splitter gearboxes with or without overdrive. Scania Opticruise is recommended to ensure maximum fuel efficiency and to facilitate gearchanging (also available with clutch pedal). Scania Retarder is an option in all combinations. The consumption of AdBlue corresponds to 3-4% of the fuel consumption, compared to 5-6% for Scania's Euro 5 SCR engines.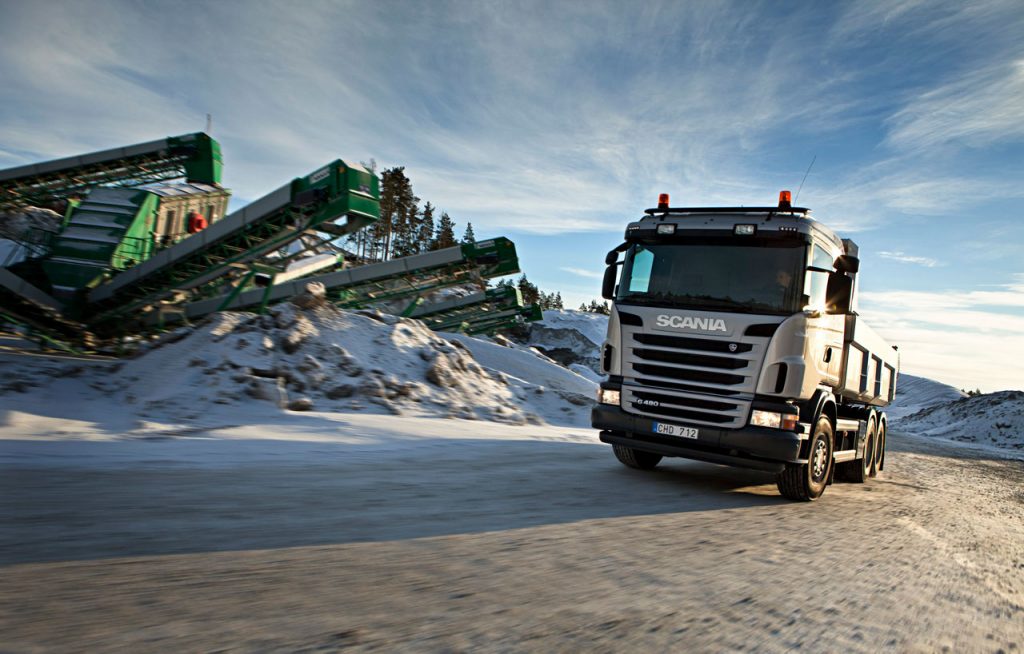 The new 440 and 480 hp engines are based on Scania's latest modular engine platform with 130 mm cylinder bore introduced as Euro 5 with EGR in 2007. These engines feature common-rail fuel injection (Scania XPI), EGR and variable-geometry turbocharging (VGT). The first V8 engine on this platform (730 hp, 3500 Nm) was launched in 2010, also equipped with Scania XPI and VGT, but with SCR exhaust aftertreatment like the other Euro 5 V8 engines.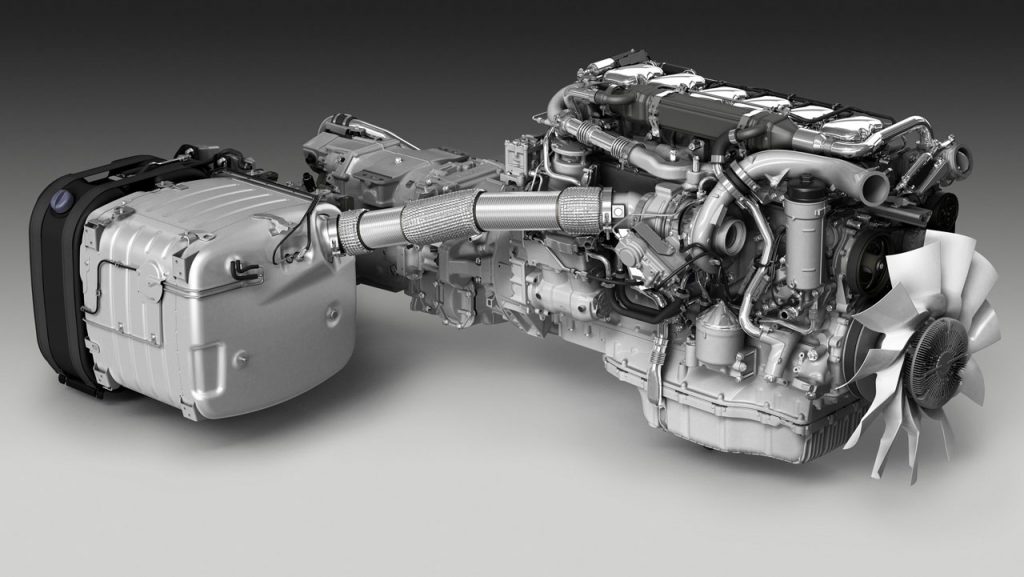 Cooling capacity was upgraded for the needs of Euro 6 in conjunction with the launch of the new R-series in 2009. A smart cooling fan is used that interacts with the engine management system to save fuel and to optimise retarder performance. A high-speed cooling fan can be specified for exceptional conditions. The Scania XPI (extra high pressure injection) common-rail fuel injection system is designed for injection pressures of up to 2,400 bar, with typically around 1,800 bar in normal operation.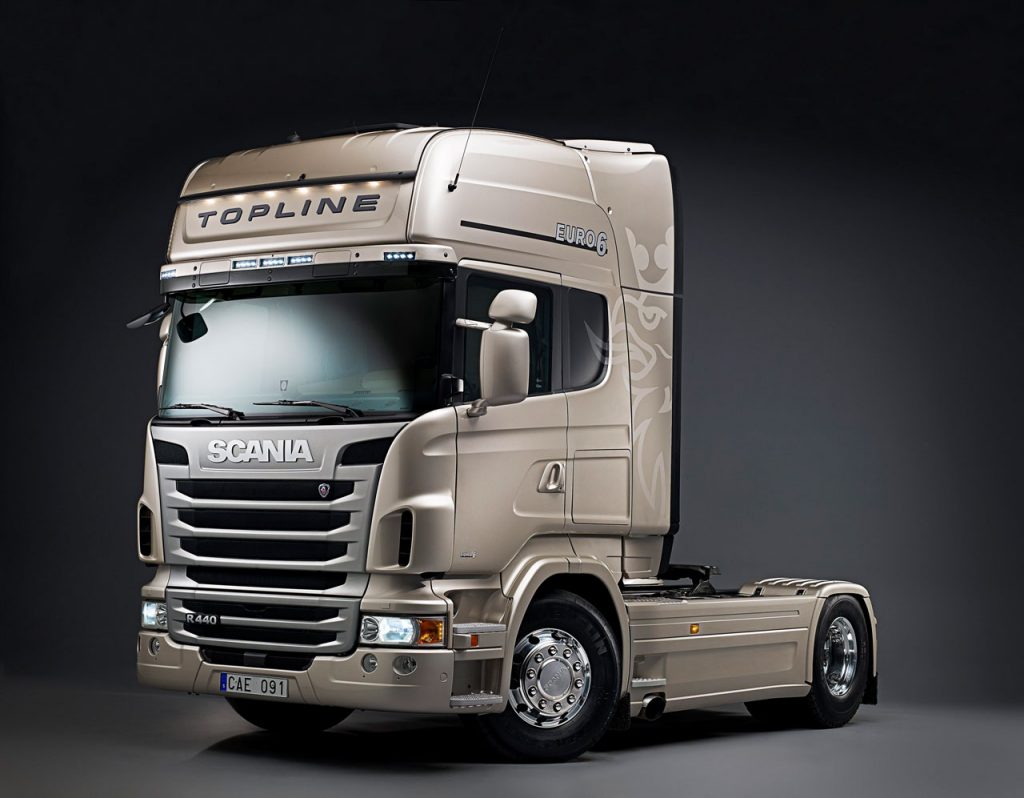 Scania VGT (variable-geometry turbocharging) is combined with Scania EGR (exhaust gas recirculation) with single-stage cooling. VGT significantly boosts driveability and engine response and is also beneficial for the gearchanging speed with Scania Opticruise. EGR rates are somewhat lower than for Euro 5 (up to 25% vs. 30%) since the EGR and SCR systems can be balanced for optimum performance.