News
ComTrans'11: Russian brands
We continue to review ComTrans 2011 International Exhibition. In this post we will talk about Russian manufacturers.
Group of Companies "Volgabas" has introduced a new 8-meter bus Ritmiks. This is the first joint product that was created in a partnership with the "Ashok Leyland" (India) and its Czech subdivision "Avia".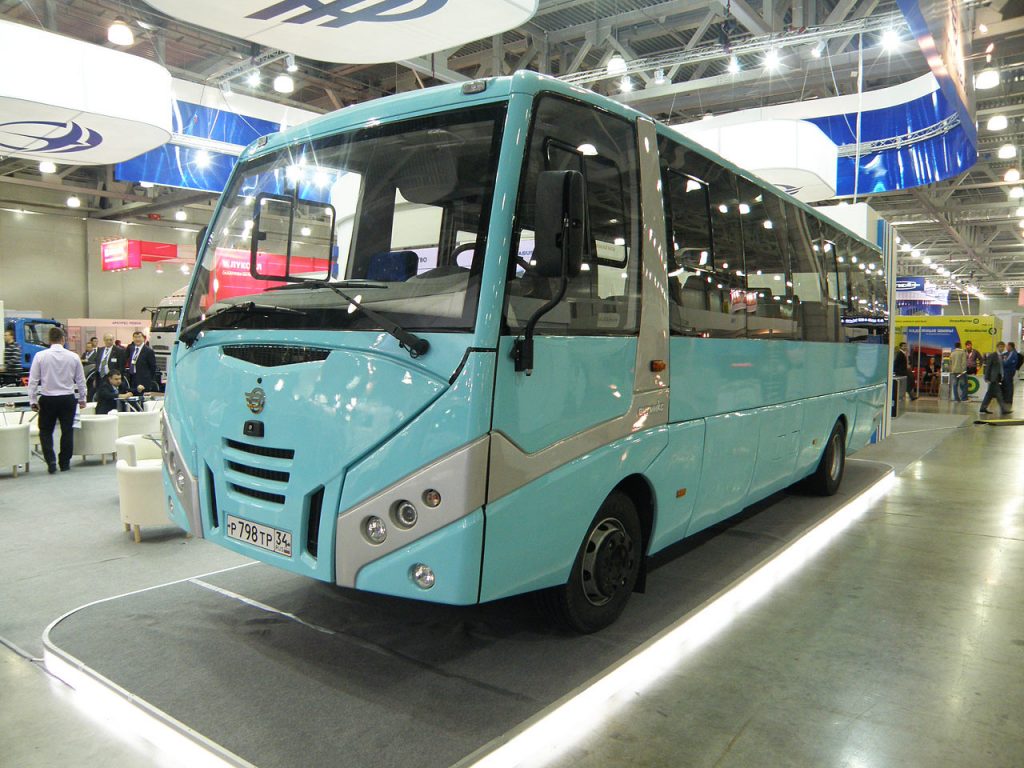 The Moscow truck plant AMO ZIL seems to be still alive. And although everyone knows that there are almost no chance to save the plant, ZIL from year to year shows their cabover prototypes with the Chinese cabins. The company's booth is also included the all-wheel multipurpose chassis.
From Transbaikalia arrived light truck Gourhan 2318, which is a copy of a Chinese DongFeng trucks.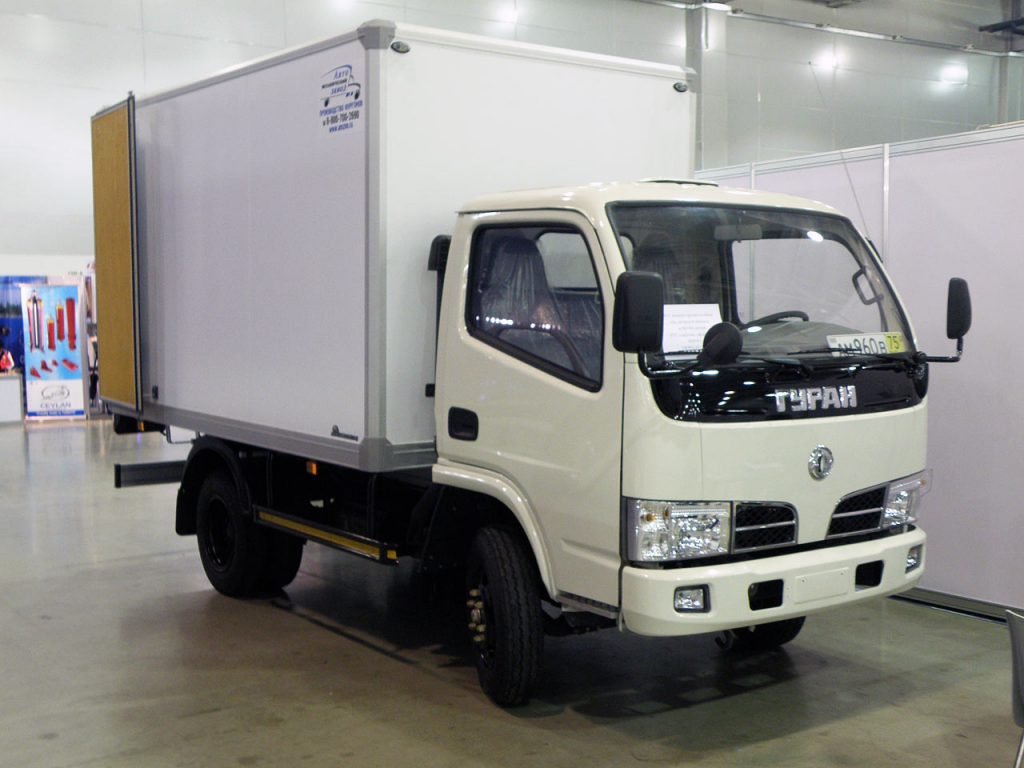 The most expressive bus of the exhibition was certainly a bright orange prototype Lisa of the company INTECH ("Innovative Technology"). It is built on the IVECO-Daily-70C15 chassis with a fiberglass body.
At the booth of the Group "GAS" were presented about 10 new versions of the Gazelle and Valdai trucks. But the most interesting of them is Valdai with twin cab and a 26 m3 body for euro pallets.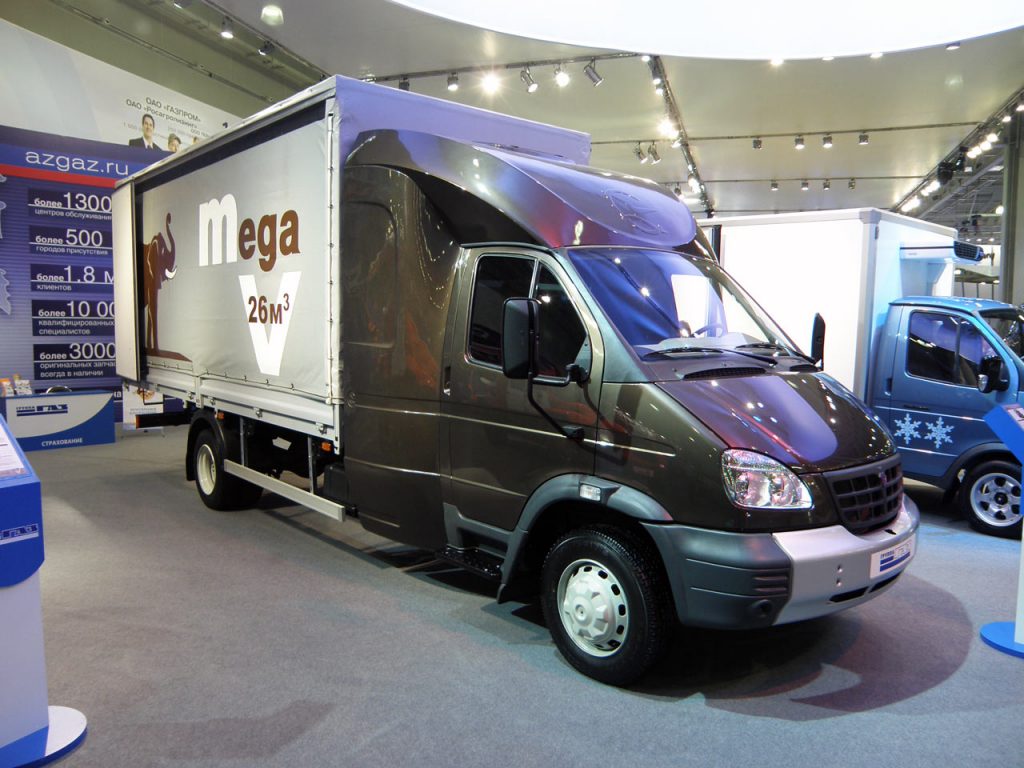 A new generation of tractor Ural-63704 and rotational bus on a Ural chassis with air suspension was also interesting.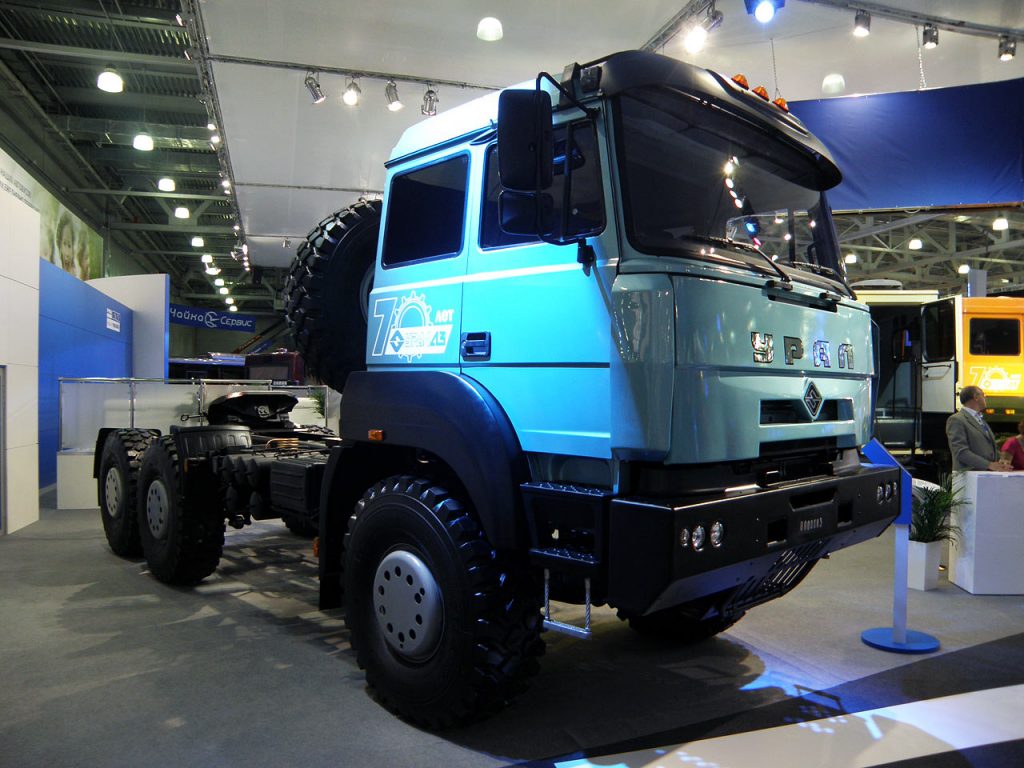 From the bus novelties of the Group "GAS" was city low-floor bus LIAZ-5292 with Euro 5 complied engine, as well as updated PAZ-320412, long distance GOLAZ 5251 "Voyage" on a Scania chassis and  GOLAZ-5291 "Cruise" in special version.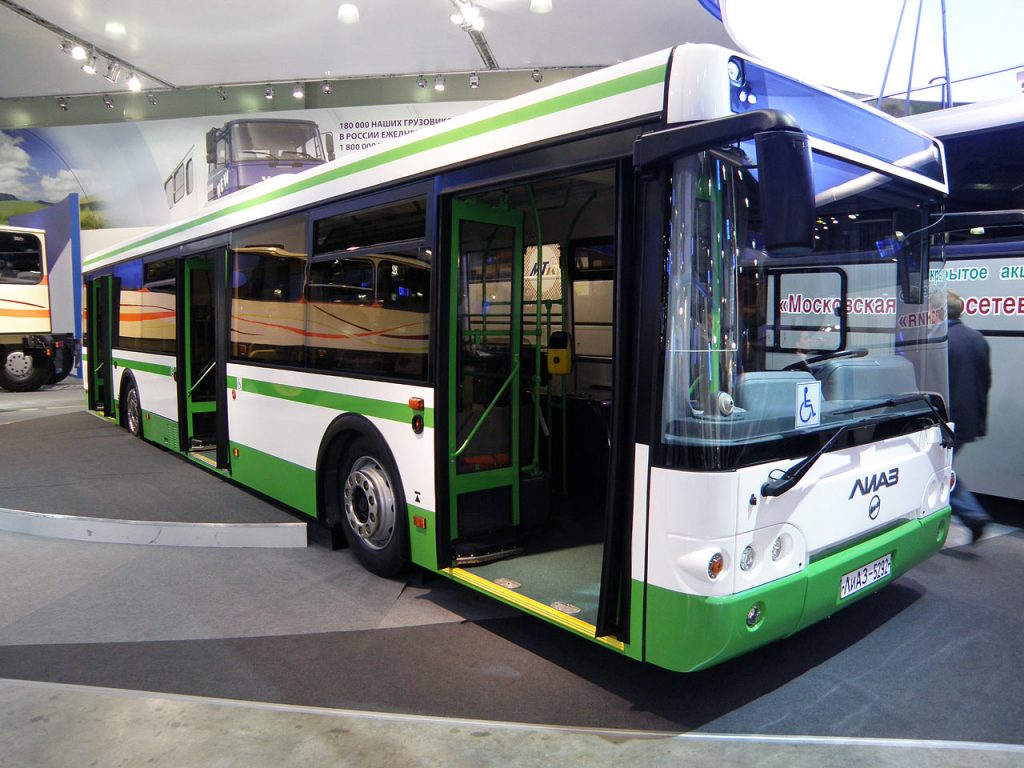 MAZ from Belarus showed new versions of mass-produced restyled trucks new bonnet prototype MAZ-6440RA.